I'm here to make a mockery of life cause it's too intense to make sense of every shitty moment.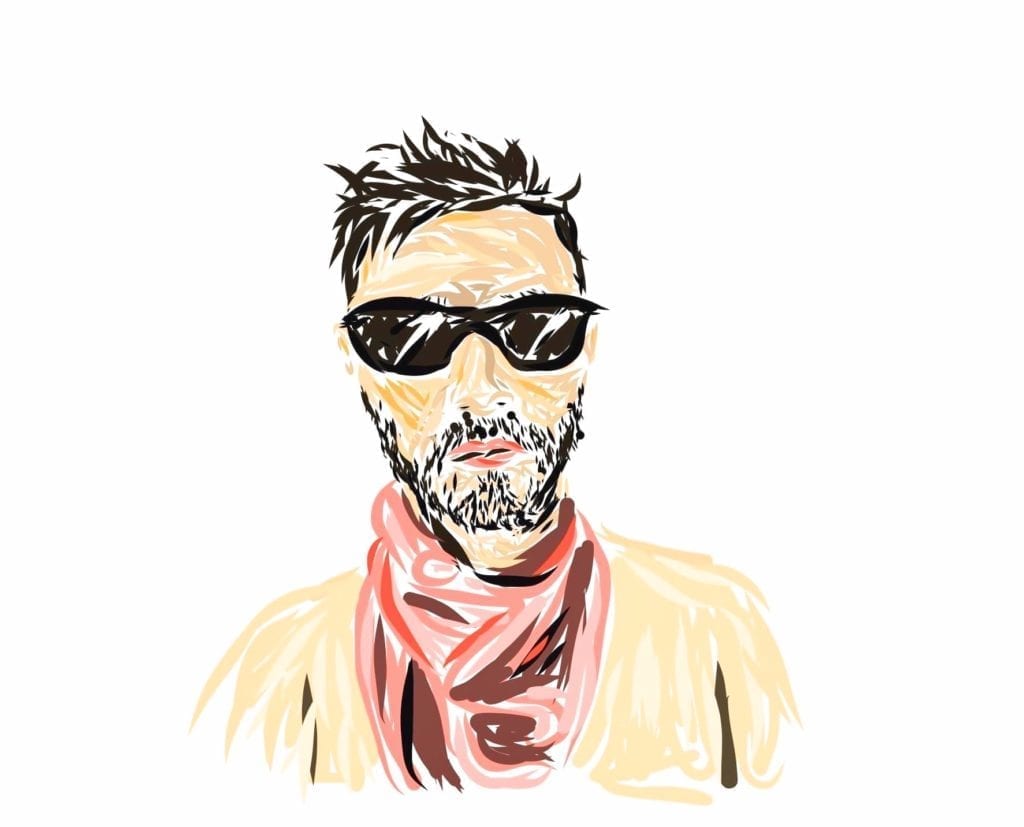 My name is Greg Cayea, Scrambled Gregs, and my life can go from fucked in the head to a genius plan for the next ten years of my life within one blog post. Maybe one of my posts'll do that same shit for you. So, I'ma tell you stories that'll soothe the soul in uncomfortable ways.
I want you to smile about shit that usually makes you cry… Probably because that was the only thing that got me through my chaotic childhood and drug-addicted adulthood.
It all started when I was fourteen years old. I left high school in the middle of ninth grade and went to a rehab for thirty days. While there, I fell in love with a nineteen-year-old heroin-addicted hippie chick from Purdue, Indiana and broke every rule I could find. It's safe to say my life was a mess…
I rigged the alarm system in my room and broke out during lunch hours to impress my peers and see that chick from Purdue who stayed one floor above me. I wrote massive amounts of shitty poetry and paraded down the hallways doing all sorts of ridiculous attention-seeking shit. Eventually, they kicked me out. I was unsure how to fix my life.
I WAS DESPERATE FOR HELP…
A small plane took me to Louisiana where a white van shoved me in the back and drove me off to Opelousas, a small town on the outskirts of Lafayette. I was almost fifteen years-old, and after six months of fighting off anti-Semitic threats and causing mayhem for giggles, I ran away with some hot chick from Lawrence, Massachusetts until I was picked up at a truck stop a few miles away.
I was eventually kicked out of there too.
I thought I had beat the system, but at four in the morning, two large men escorted me to the New Orleans airport and took me to Atlanta. They shoved me in a pickup truck and drove me to a small and very rural town called Dahlonega about two hours away, where I was thrust into a "therapeutic boarding school," which can only be described as a cross between a juvenile detention center and mental institution.
MY LIFE WAS GETTING WORSE…
I tried to run away but got lost in the woods and picked up by the sheriff, then sent to a wilderness program in Utah for five weeks by way of two more large men; another attempt to straighten me out. After five weeks I was transported back to Dahlonega and stayed trapped there for two long years. I read every book by Jack Kerouac. It was there that I became obsessed with the idea of travel and true freedom.
After many more horrific events, including an eight-day venture into the woods to endure a treacherous period of time they called "isolation," I tried to escape one more time. That time, I made it. By then I was almost seventeen years-old. It was August 17th of 2001.
THEN 9/11 HAPPENED…
The country was in disarray and it was a mission to find food every meal, clothing to keep warm, and shelter to sleep (without getting arrested). I spent the rest of the year living on the street, spare-changing for food, and hiding out in different parts of the country till I was eighteen. I was hitchhiking from point A to point somewhere, and eventually I laid down some roots in Boulder, Colorado.
By the time I was able to get a real job (that didn't require the work permit I didn't have), I worked every position under the sun. I became deeply addicted to drugs—once again—and in the midst of it all, decided I was special enough to become an actor. I moved back to New York around the time I was twenty.
ONE MORE TRY TO GET MY LIFE TOGETHER…
Suffice it to say that life took another wrong turn when my acting career fell on its head and I resorted to sellin drugs and producing theater and promoting concerts with coked out actors and cracked out musicians. Life got messier than ever.
I moved to Los Angeles after Brooklyn failed me. I got sober on October 15th of 2011 and decided to rebuild my life. One of the best tools I found to keep me sane was travel, so I traveled like a fuckin travel addict writing tales about my treks.
TRAVEL GAVE ME A PURPOSE THAT I NEVER FOUND ANY PLACE ELSE.
For many years, I built a lifestyle around adventure-taking, which meant I had to learn how to make money–really money, while living a whacked out life of adrenaline. So, I learned a few high-ticket trades that I could do from anywhere. It started out with publicity and morphed into digital marketing. I used to rep female DJs in LA and send out phony press releases until I realized how much damage a press release can really do…
So, I used my powers for good and began crafting publicity stunts around myself to get more exposure. That's when I decided to do something BIG to promote my first book called The Drifter Chronicles. I thought fuck… I better become a famous traveler so people actually give a shit about my book, so that's what I did. I made myself famous for about one year by breaking the Guinness World Record for Longest Journey by Car in a Single Country.
Anyway so yeah I got the Guinness world record for longest domestic road trip, and maybe someone broke my record by now. If they did fuck them but congrats I guess. But just so you know I had it once, here's more proof in Travel + Leisure.
Wanna hear somethin funny?
I did that shit with my ex, right? And everyone was all like: How do you drive for 36,123 miles and sleep in the back of your car for 122 days without killin each other?!
So I did this thing on the today show to talk about relationship tips then broke up with my ex immediately afterwards lol.
Whatever. Here's the map btw: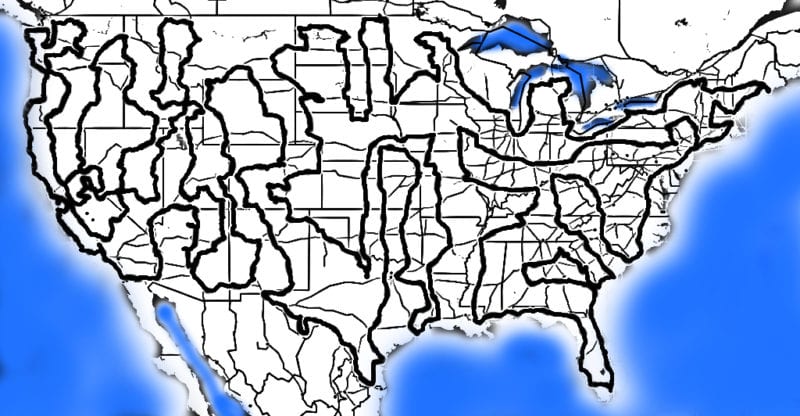 Started in Tempe AZ and finished in Chinatown in NYC.
So I switched to publishing articles about fucking in the car and sleeping your way around the world to make myself feel better and prove to her that I was doin 'just fine.' Unfortunately I can't do that right now cause I gotta beautiful girlfriend who probably isn't reading this right now but might be listening to it on audio since she's dyslexic and her computer reads to her and shit.
Point is, I'm Greg. Last name: Cayea (pronounced "Kay-Uh" so you're not fuckin my name up this whole blog)…
I'm a 35-year-old Sicilian Jew travel writer with tattoos of weird shit all over my arms and salt and pepper hair that's mostly salt by now. I try to do cool shit and usually I do, but currently I'm the digital marketing director of an outdoor living company and they pay me pretty good and let me do whatever I want so I think I'll kick it with them for at least a year. Then I might get that new VW microbus and vroom into Mexico if they even let Americans in by then.
I also have a couple marketing clients and created a course on public relations that's a bit of a hybrid coaching program, so I'll write a bit about that too: how to make a living from wherever… not this "freedom lifestyle" bullshit, but actual real jobs that you can do from your computer. That to me doesn't mean freedom, so I won't call it that. It simply means you can make good money from anywhere, but as far as the freedom part… well, you'll have to find that in the core of your gut.
I still contribute articles to magazines–usually writing about sex and travel, and I got another book I wrote about how to un-fuck your life through travel called Vagabond Secrets.
But that wasn't always how it was. Life used to be fueled by theater production, shitty acting, expensive cocaine, grimy greenrooms, self-obsessed musicians, phony-as-fuck Hollywood, precious scotch, and slutty chicks that didn't speak English. I was always lookin for adventure; I had to always have a story to tell.
Trouble with creating stories is it gets lonely after a while… so I settled down a bit. I like to learn shit the hard way and tell you about how it all works. So I'm gonna do that. But my main goal is that you smile every story you read.
Laughing is fuckin important. Learning is goddam important too. Let's do both, okay? I'm gonna tell you stories about twisted relationships, fucked up goals, and sickly insecurities and the odd behavior they produce.
Like the other day…
I was talkin to my Guatemalan coworker in Spanish and all the while I was worried he'd think my Spanish wasn't so good.
You no wen to school?
Nunca. No escuela, I told him… wonderin if he was thinkin 'let's just switch back to English. I know you wanna practice white boy but you suck.'
No fuiste escuela? He continued…
Nada.
No is high school you go?
Nah just eighth grade then got kicked outa my parents house and went to rehabs and juvie.
Well, I didn't say that last part in Spanish.
But that's not the point. The point is why would I even care if this dude that I just met thinks my Spanish is shitty? Cause I don't wanna be that white dude that speaks shitty Spanish to my latino friend and thinks I'm cultured. Is that it? Well, maybe it has to do with how I just got hired and they gave me an office after four months and he's been there for twenty years and I feel guilty about that.
Yeah, that's probably it.
And how I learned the Spanish I know is an even dumber story….
I fell in love with some chick from Argentina when I was in Hawaii like fifteen years ago when this dude I sold weed to said his friend canceled on him and he had an extra spot in Honolulu. I said whatever, let's do this shit.
So I went and completely ditched him and fell in love with some random chick that spoke not one word of English and was certain she was my soulmate.
She wasn't.
But I didn't find that out till we had flacid dick sex. Yeah, I drunkenly bought a ticket to Buenos Aires a year after I met her and flew there and had horrible sex on our third night. I could barely keep hard but kept tryin to shove my soft dick in her foreign vagina. Anyway, that shit was embarrassing but I stayed there for a few weeks cause the next morning she was like:
Laz night eet was okay but we har amigos.
I was like yeah, I get it.
Word of advice: if you're drunk as fuck and meet a chick that speaks a different language, she's probably not your soulmate… she's probably just a stranger.
So yeah, since my only education has been traveling, books, mistakes, and movies, I thought maybe I should write about that shit. Adventure taught me everything I know, and I encourage you to find the meaning in every action you take.
ACTION IS DEEPLY IMPORTANT
My goal is to help you find comfort in who you already are, let you know you're not alone with the insane thoughts you got runnin around your head from ear to ear right now, and inspire you to do more, risk more, and trust that shit'll be just fine whatever you do anyway.
A Few Articles I've Written
I'm no four-trick pony. I write for other people too… sometimes what I wanna write is simply too sensible to feature it here on my blog… So, for those bodies of work that're a bit more polished, I send them off to Playboy, or ELLE, or VIE, or ya know… some other magazine.
Book Scrambled Gregs for Your Wedding.
Last thing I wanna share with you is this: I do public speaking on overcoming childhood trauma. If you'd like to book me for your next Halloween party (joke), you can reach out to my peoples directly: book Greg Cayea for a public speaking engagement.
And below you'll find a few places I've been featured in the press…