Here Are Some Seriously Dirty Sex Stories…
Here are some dirty sex stories not meant for the faint of heart. If you're looking for romance, you're in the wrong place. If you want explicit details… Well, welcome. But just a quick note: Some of these sex stories are twisted, and some not as twisted as others.
So just a fair warning you're about to read many fucked up sex stories that'll stick to your memory for weeks to come. Oh, and many people find these dirty sex stories extremely offensive and possibly cruel… but dirty sex isn't so dirty if you don't need to take a step back after you're done reading them, right?
And if you wanna enjoy a longer ride of sexual thrills and other misadventures, you're cordially invited to visit The The Drifter Chronicles. With that being said, here are some hot and heavy takes from a regular dude. Enjoy…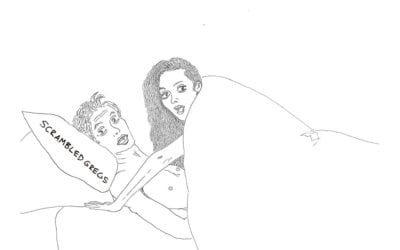 I was seventeen. KC stood up and I looked at the crease of her ass from the pillow and saw her blue thong and thought I was in a movie. I couldn't believe chicks really wore those things. Holy shit, she's like some kinda freak, I thought. And her bra was matching her...